Do you plan to buy, sell or restructure a company or real estate property? A successful transaction is only possible if you know exactly what you need to take into account. What effects and financial consequences do your plans have? What is your financing requirement? What are the risks and, perhaps more importantly, the opportunities?
Beaufort assists and guides you throughout the entire process. We work with you, to work out the best deal.
Every acquisition has its own sensitivities, unique starting position and specific requirements. Our strength is to make things as easy and straightforward as possible, while preparing you for each subsequent step.
Selling your business is often a sensitive process. We understand this, so we act and communicate accordingly. Our advisers know exactly how to guide and assist you through all the steps of the sales process.
A valuation provides the basis for negotiations and for determining the final price. We work with you to establish this basis, so that we can professionally substantiate the value of the business and its shareholder value.
Gain insight into all the financial risks, opportunities and financeability of a proposed transaction. An independent, thorough report provides the essential clarity you need when selling or purchasing a company, business unit or asset.
Involved in a takeover or merger? We provide you with a clear integration plan that maximises the value to your business. And, if you wish, we can help with the implementation.
Divesting a business unit or activity? Beaufort clarifies the organisational and financial dependencies within your organisation and helps you solve divestment issues.
More information?
Contact Michiel Tempelman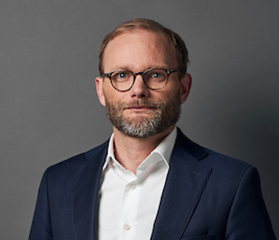 "We stand for smooth, successful, transparent transactions."