Utrecht, October 2023
Beaufort has welcomed two new consultants: Bobby Ririassa and Kelly van den Broek. The two will play an active role in the further growth and development of the strategic and financial consultancy firm.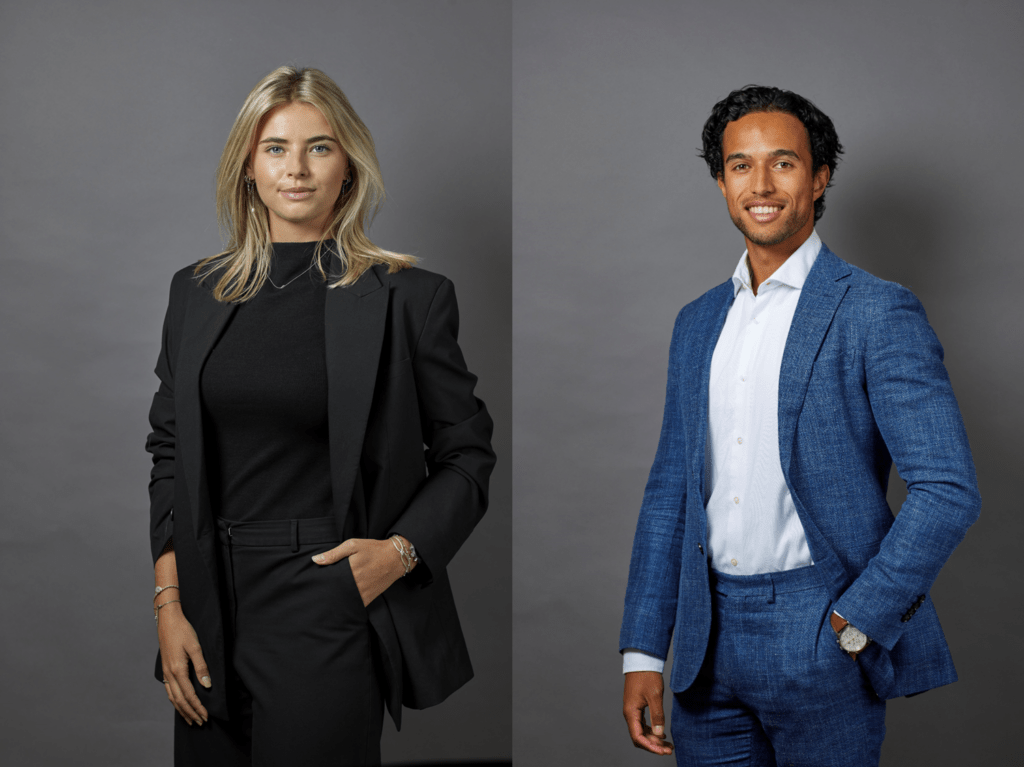 Kelly van den Broek has a background in business administration and completed a master's in strategic management this summer at the Rotterdam School of Management, Erasmus University. During her studies, she developed a passion for investing and was involved with the B&R Investment Society. In addition to her stock market experience, she also brings knowledge of credit management to her new employer.
During my master's in strategic management, I developed a drive to help companies transform and redefine," says Kelly. As she has a particular affinity for restructuring processes, she saw Beaufort as a great place to start her career. "In such processes, advisors like Beaufort often play a crucial role," she points out.
"I was particularly drawn to the deep interaction between strategy, management, and organisation & finance, which is considered crucial for solving complex business challenges", she explains. "This dynamic allows us at Beaufort to authentically generate value for our clients."
Bobby Ririassa completed a master's in quantitative finance last year at the Amsterdam Business School, part of the University of Amsterdam. Additionally, he gained valuable experience in financial data analysis at ABN Amro and corporate finance experience at an M&A boutique, with a focus on business valuations.
While Bobby mainly viewed economic subjects through a mathematical lens during his studies, he says he has always been interested in business operations and the various challenges that come with it.
"These various elements converge in the services that Beaufort provides in its pursuit to fulfill the potential of organizations," he explains his choice for the firm, where he can combine his analytical, strategic, and creative skills to find effective solutions for complex problems.
Jan Janssen, senior partner at Beaufort, responds enthusiastically to the arrival of the duo. "In these uncertain economic times, there's a high demand for our services. With Kelly and Bobby, we add valuable financial and strategic qualities to our growing enterprise."
Beaufort is a consultancy firm specialising in strategic and financial issues. In addition to the real estate sector, the Utrecht-based firm is also active in areas such as healthcare, construction, industry, transport & logistics, and business services.
Read the entire article on Consultancy.nl