Utrecht, January 2022
Beaufort has moved to the 12th floor of Le Mirage Offices in Utrecht. The relocation offers room for solid growth in many areas. Arthur van Midden, partner at Beaufort: "We have a clear goal in mind: we want to grow into the top 5 of Dutch consultancy firms that advise and support entrepreneurs, shareholders, boards of directors and management in business administration and finance in special situations. Situations that determine our clients future. With our perfectionist attitude complex restructuring and financing issues bring out the best in us. Our people are personally involved, ensure that everything is right and only go for the best result.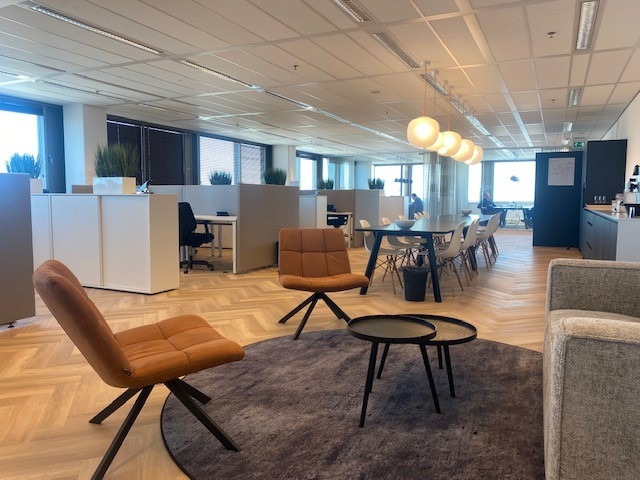 With the relocation, Beaufort takes the next step in its growth ambition.
Young talent
The new location gives the Beaufort professionals the space to get the best out of themselves. The sustainable and high-end office building is easily accessible and offers a wide range of modern facilities that are key in attracting new young talent. Van Midden: "If you want to make the difference in our profession, you have to keep up with the times and having the right knowledge is paramount. Over the years, you can add a considerable amount of experience to that. We give young talent every opportunity to explore the profession and our customers benefit from this. We are more than happy to talk to young talent personally. You can find our contact details here. By the way, not only the accommodation has been upgraded, but also our brand and communication."
Transformations & Transactions
The playing field is clear: transformations and transactions. In exceptional situations Beaufort is always at your disposal. Completely independent and personal. Van Midden further explains: "We transform situations into perspectives and prepare organizations for the future, for instance in the event of a merger, acquisition, restructuring, disinvestment or (re)development. But we are also ready and able to take the transaction process out of your hands in the event of (re)financing, buying, selling, mergers, acquisitions, (dis)investments, restructurings, demergers or (real estate) financing. We always work with the client to achieve the very best result. Everything must be right. Our approach is characterized by decisiveness, combined with vision and sound analysis. The goal is recovery in the short term, and success in the future. If necessary, we support the customer with an eye for the customer's situation and its impact."
In addition to these activities, Beaufort has assisted numerous organizations where international challenges played a role. Where necessary, we collaborate with one of firms in our international partnership, all of which have excellent reputations in their home markets.