Utrecht, March 2022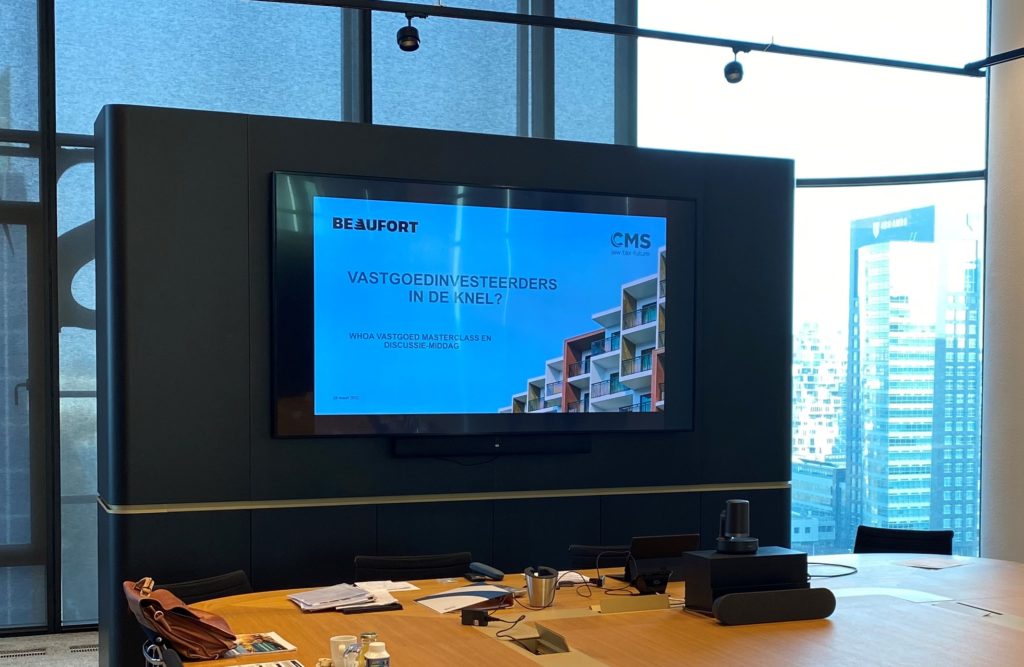 Real estate investors in trouble?
On March 24th, Beaufort and CMS organised a masterclass regarding the potential impact of the WHOA (CERP) on real estate investors. Guest speaker for this event was Maarten de Ruijter of ABN AMRO. During the lively discussion afternoon, various topics were discussed, such as the premature termination or adjustment of current leases and the assignment of a reorganisation value, which determines the ultimate payment to creditors.
We look back on a very succesful afternoon.