Is your organisation in difficulties, perhaps on the brink of collapse? Whether you are a director, manager, shareholder or other stakeholder, you surely want to get a grip on the situation and regain perspective. Which is why we engage fully with your business and financial challenges. And only let go when all stakeholders feel calm and confident.
Feel confident that your view is seen and heard.
Get open, honest, result-oriented, feasible advice.
Get a promising solution, with specific action steps and practical support for implementation.
Build your confidence in the future, together with all other stakeholders.
We go for recovery - and we mean fast recovery
Our specialists roll up their sleeves, devise a structural improvement plan and involve all parties in the process, in the right way. With you and your organisation's interests at heart, of course.
Independent Business Review (IBR)
A critical, independent look at organisational and institutional strategy.
Scenario analysis and business case modelling
We show the impact of your future plans on results, risks and needs. For your own information – and to convince others.
There's always room for improvement. We make a thorough analysis of your organisation, work with you to see which improvements can be made and support you in the implementation process.
Debt Restructuring / refinancing
Attract new financing, refinance existing debt or restructure it? Whatever your financing needs and structure, we can make it happen.
Working with you and with your interests in mind, we quickly and expertly find specific, workable solutions.
Contact us and find out how we can navigate your organisation to calm waters.
More information?
Contact Jan Janssen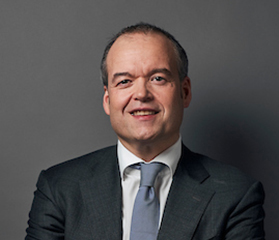 "The steps you take now will determine your future."